Burlesque performer but as well dancer and circus artist for many years, Lunart-X likes to mix genres and disciplines for your enjoyment.
Enter in her fascinating world where intermingle sensual dance, hypnotic figures of fire and light and mastery of hula hoop with a surprising interpretation mixing dynamism and seduction.
She discovered burlesque in 2013 at "l'école des filles de joie" from Juliette Dragon. Immediately seduced by this discipline offering a total freedom of expression she explores all fusion possibilities in her creations.
In 2015, she won with Velena Rossa the 2nd place in World Burlesque Game (triple crown category) with their "Heart of the Sun" duet.
She continues to share this passion in various national and international festivals (London, Berlin, Toulouse, Strasbourg) but also in tattoo conventions, biker gatherings or private events.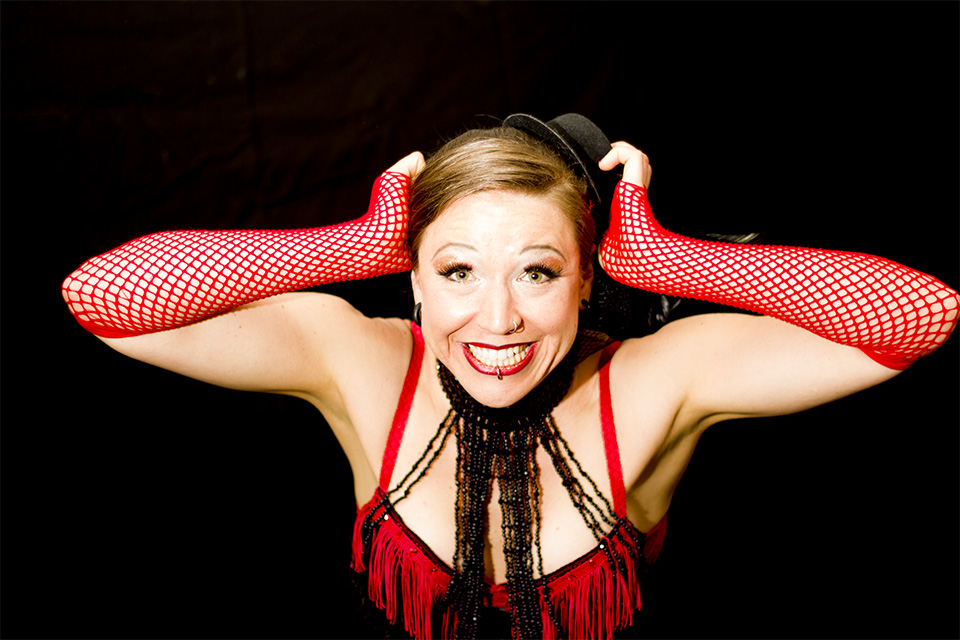 ACTS
 Devora, femme fatale, sexy and domineering, strips in a sensual dance. With her fire sticks she burns the cords of hers suit while drawing hypnotic figures.
Duration : 6min15 - Video
---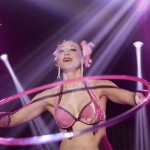 The pink Panther
You gonna be crazy with this electroswing version of the famous Pink Panther. A hula hoop burlesque act that will make you dizzy and see the night in pink. Grooaaaarr
Duration : 4min30 - Vidéo
---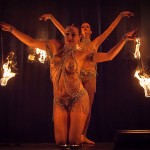 Heart fo the Sun
Two flammes take shape and unite in a mystic ceremony. Dressed in veils and diamonds, the priestesses shed their leaves and play with the fire in a full amorous trance. A performance with a refined aesthetic, whose enchanting atmosphere causes the audience feelings between curiosity, desire and wonder.
Duration : 7min - Video
---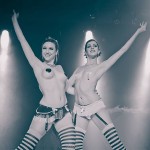 Kinky Swing
Sparkling duet with cabaret dance and burlesque strip on electroswing music. With Lunart-X and Velena Rossa
Duration : 5 min - Video
---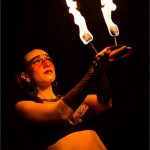 The breath of the desert
Act with Tribal dance, fire plam and hula hoop.
Duration : 5min45 - Video
---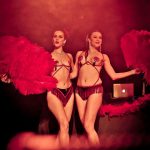 Crazy Soubrettes
Do you know that when we turn the back, soubrettes transform themselves and completely lose their heads? Act mixing comedy, chair dancing and ass twirling with Lunart-X and Velena Rossa
Duration : 5 min - Video 
---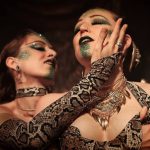 Snake Hypnosis

Enter the winding dance of two female snakes. In the twilight of the jungle, they wake up and undulate before gradually removing the skin that covers them. This duo with a refined aesthetic, embodied by Lunart-x and Kalisuma, is inspired by the sensuality of oriental and tribal dances.
Duration : 5min10 - Video