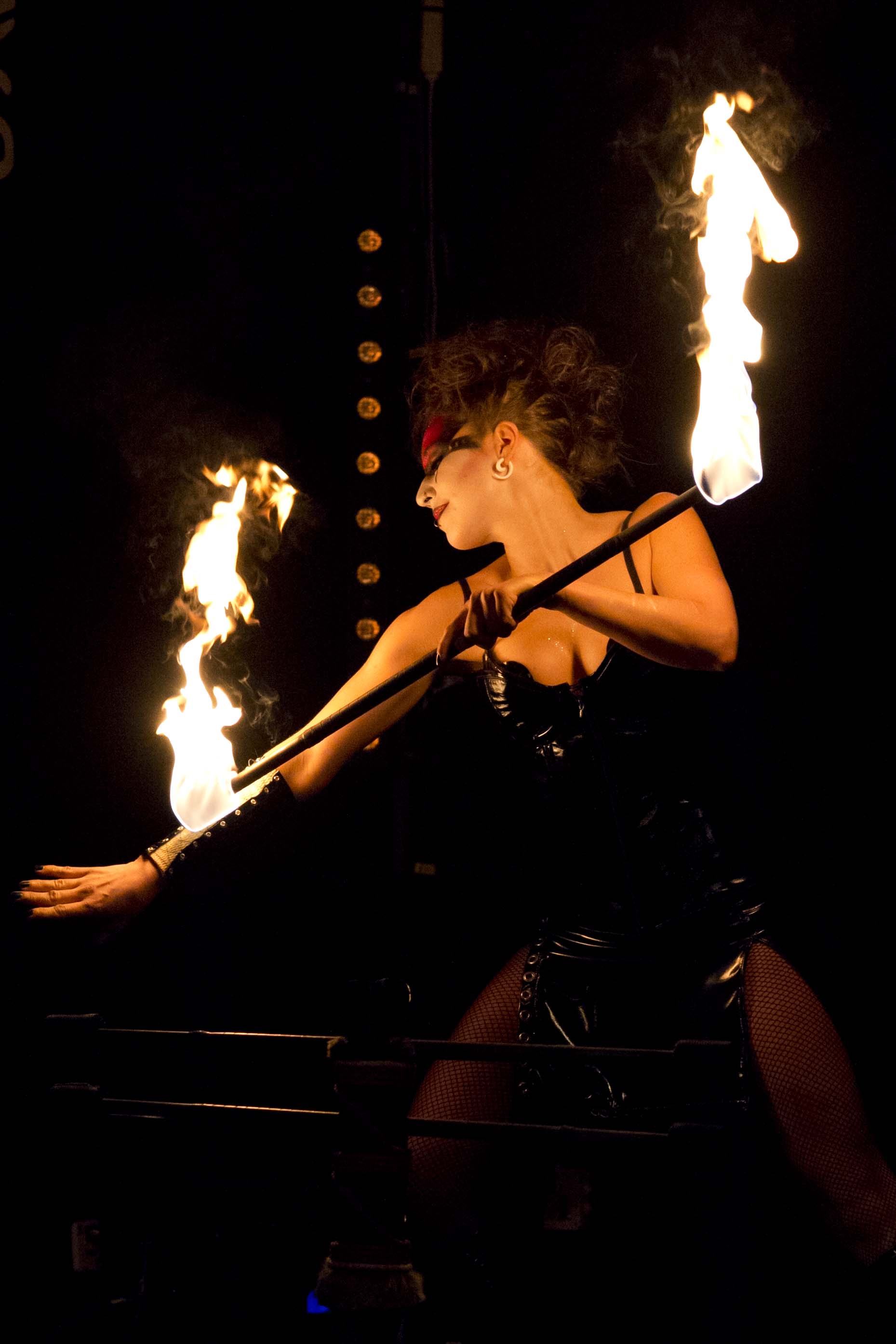 Lunart-X, specialist of fire dance for 10 years, handles various fire props such as pois, hula hoop, staff, fans and ropes ; but also unusual objects such as the fire umbrella or the fire star.
With her experience as a dancer, she developed an incredibly fluid and graceful style but also precise and dynamic. His musicality allows her to create choreographed, rhythmic and contrasting shows.
She has 3 main fire shows, with different universes. All combine fire control with choreographic research. They can be played indoors or outdoors (with or without pyrotechnic final); they are available in 2 versions (short or long) to fit all types of events.
She also offers cabaret-style numbers (about 5 minutes), performances or stroll whether solo, duet or even in groups. If you have particular expectations, feel free to ask her, she will carefully study your requests to offer quality services adapt to your needs.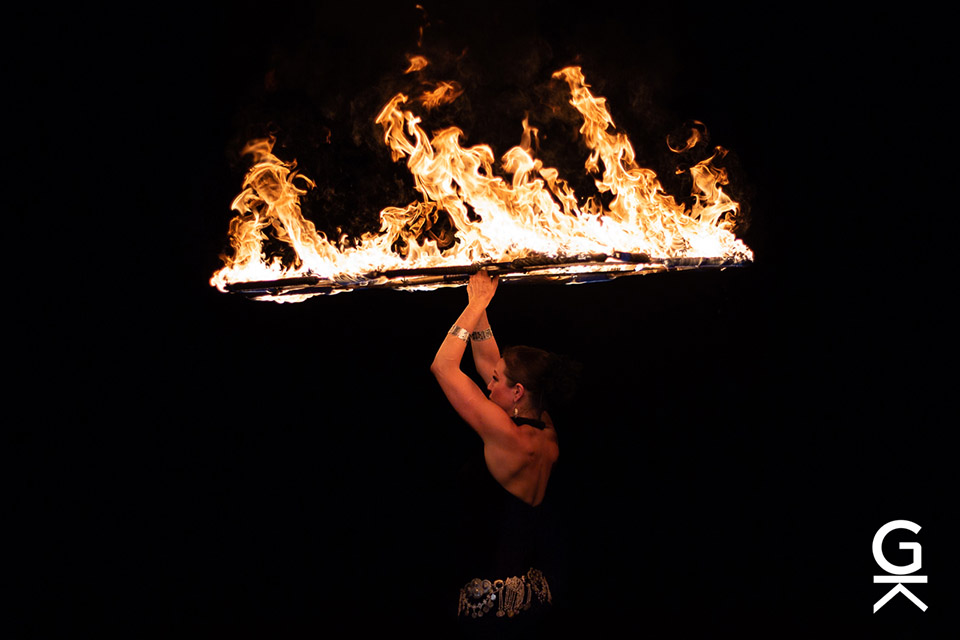 FULL SHOWS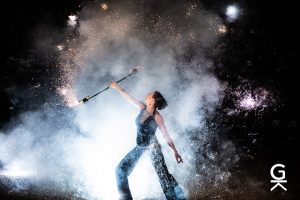 Instinct
Fire and light show based on rhythmic choreographies, powerful musics and mastery of many fire props. From 1 to 5 performers.
Duration : from 10 to 30 minutes - video
---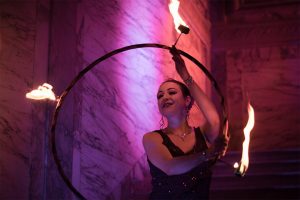 Venusia
When the fire meets grace and elegance. An artistic and refined performance, combining fire control, mesmerizing choreographies, carefully selected music and an elegant visual.
Duration : from 8 to 15 minutes - video
---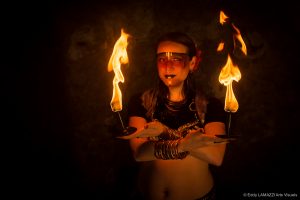 Nomade
This dynamic and joyous show is an invitation to travel. The choreographic writing take his inspiration from the richness of the dances of the world: flamenco, oriental dance, indian and tribal dance. The music is carefully selected to create a real change of scenery. Young and old will be transported to a world of colors and flavors for an unforgettable moment.
Duration : from 15 to 30 minutes - video
CUSTOM REQUEST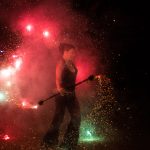 For custom requests, send an email to lunartx@gmail.com