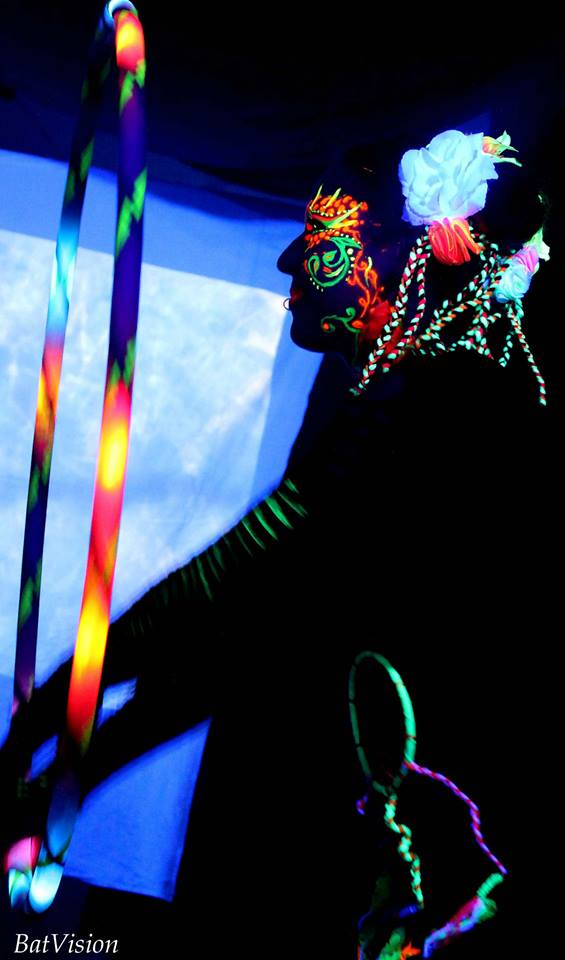 Also specialized in light dance, Lunart-x is interested in programming and cutting-edge technologies in light show. The possibilities become endless: geometrical figures drawn in the air, synchronization on the music, possibility to insert text or a logo ...
She does not forget the artistic research, the quality of the corporal movement, the expressivity and the choice of music. The result is an hypnotizing and impacting shows that will satisfy the most demanding.
She has two main light shows: "Aurora" in which the dance and the technology are in perfect symphony to offer you a moment of wonder and "Lucis" show more impacting, shorter, more visual, focused on the programming and the synchronization with the music. They are available in 2 versions (short or long) to fit all types of events.
She also offers cabaret-style acts (about 5 minutes), strolling or performances wich can be in solo, duet or group . If you have any particular expectations, do not hesitate to ask her about it, she will study carefully your requests to offer you services adapted to your needs.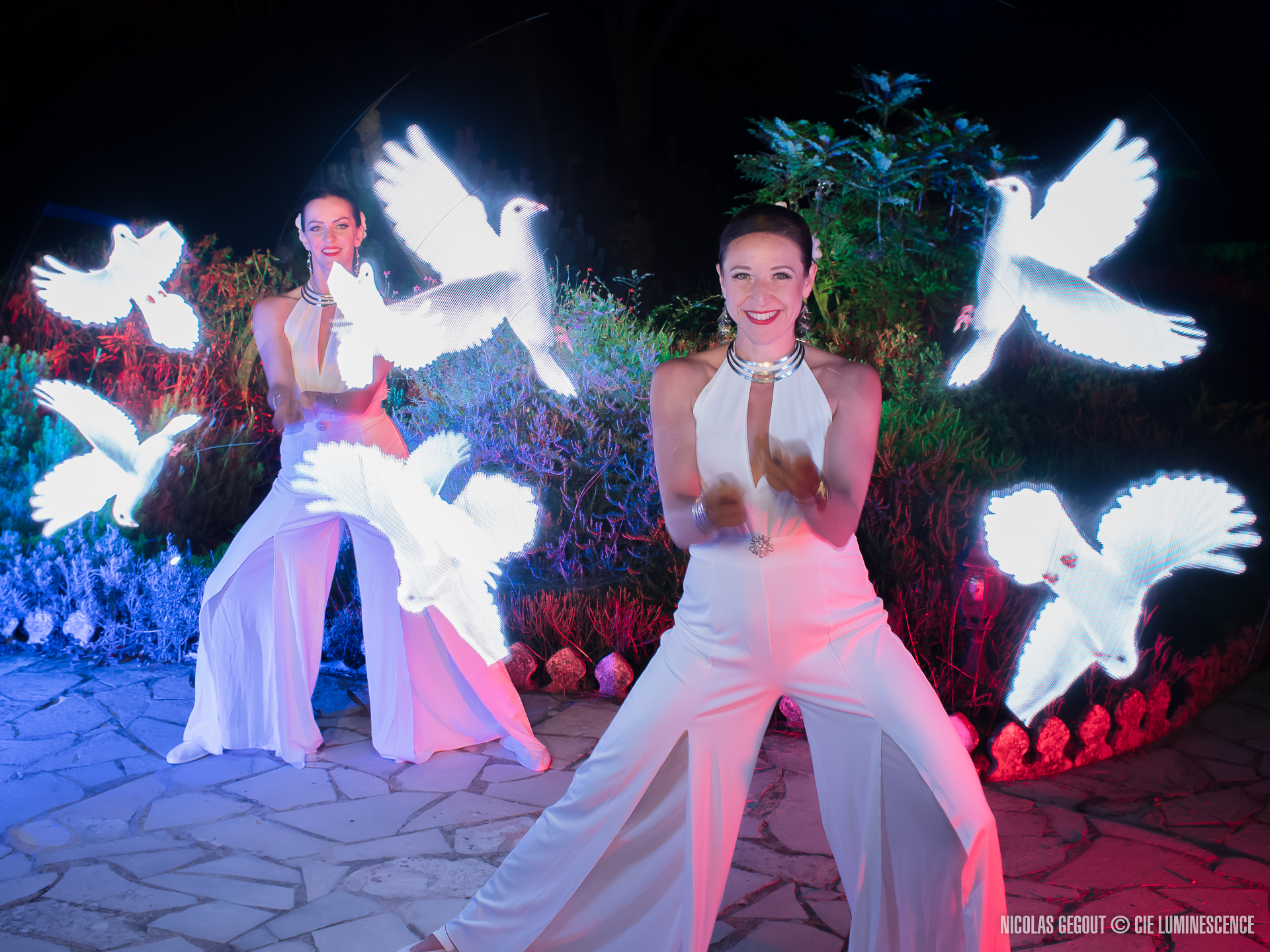 AURORA - LIGHT SHOW WITH TRIBAL AND BELLY DANCE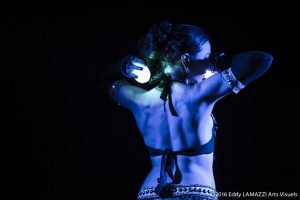 This light show, hypnotic and dynamic at the same time combines the beauty of dance with the technique of juggling with a hint of technology. It feeds on the riches of different cultures, their dances and their music to offer a moment of magic that will transport young and old.
Solo or groupe show
Duration : from 15 to 30 minutes - video 
---
SYMPHONY - LIGHT SHOW FOR CORPORATE EVENT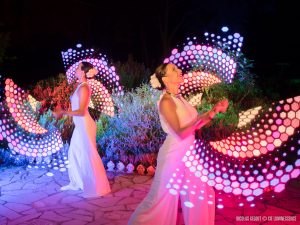 A percussive show, a true whirlwind of dance and light with a backdrop of rhythmic music. Show with a strong and neat aesthetic combining grace and precision. It includes the possibility to add text or logos into the display of the props, ideal for personalizing corporate or private events.
From 1 to 6 artists
Duration : from 8 to 15 minutes - video - group video 
---
FEERIE - LIGHT SHOW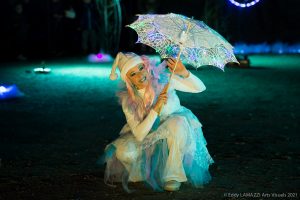 Welcome in the dreamlike world of "Féerie". A world filled with color and magic, where malicious fairies play with the lights and dance with the stars.
This poetic light show is ideal for the Christmas. The light-dancers, in pastel costumes, manipulate a multitude of luminous objects. Optionally, an aerial artist takes the show to the heights and pyrotechnic effects can sublimate it.
From 1 to 6 artists
Duration : from 30 to 45 minutes -  duo video - group video 
---
LIGHT SHOW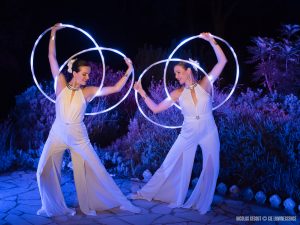 Looking for something specific? A particular format or theme.
Lunart-x offers cabaret-type acts, themed shows or wanderings to meet all your desires.
solo or group perfromances.
Duration : from 15 to 30 minutes - video - group video