Lunart X-mastered the art of dance with hoops "the hoop-dance" since 2012.
An explosive style: precise, dynamic and graceful at the same time; such a whirlwind, she breaks on the stage, transmitting an energy and joy of living incomparable.
From the sparkling charleston dancer to the mysterious belly dancer she explores all the possibilities of creation, developing a rich and varied repertoire adapting to every event themes.
In 2011, Lunart-X was the first to teach this discipline in Colombia at the ASAB (Higher Academy of Art of Bogotá). She obtained her Hoopnotica certification in 2014 and in 2015 she joined the team of Hoopera, the first hula hoop school in France with which she gives regular courses and advanced training courses in Paris.
Her passion for the hula hoop leads her to perform everywhere in France and abroad; whether in conventions such as Swhoop, Rendez'vHOOP and Hoop Touch or many all-public events.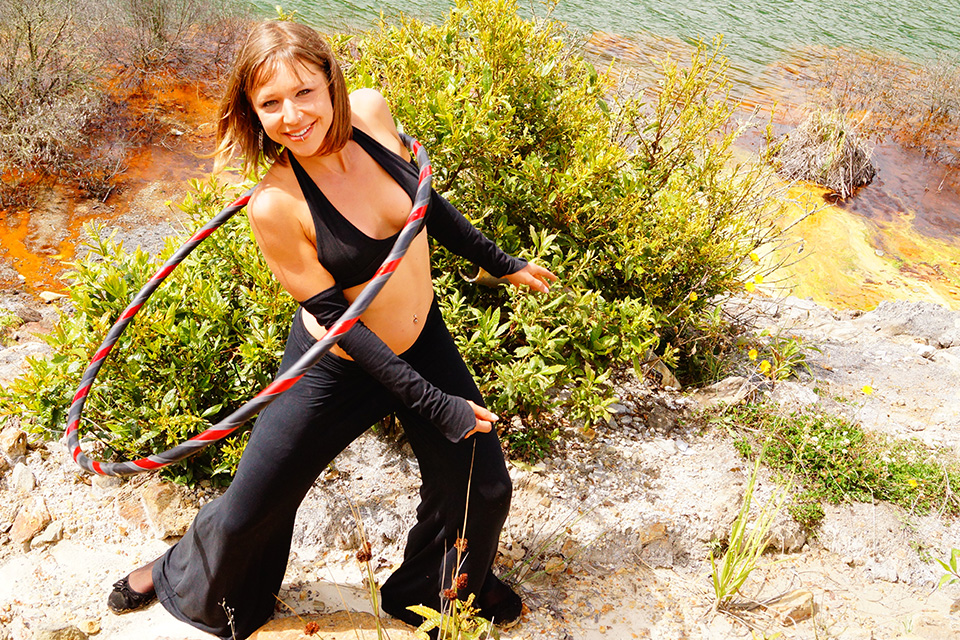 CIRK'N'SWING - JUGGLING, DANCING AND COMEDY SHOW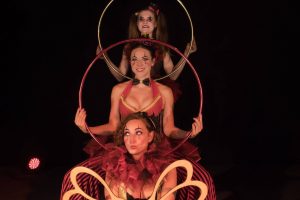 Welcome to the joyful and wacky world of Cirk'n'swing. A colorful world where funny little clowns discover a thousand and one fanfreluches to have fun, laugh and wonder.
This juggled and danced comedy with catchy music is an ideal entertainment for young and old. The endearing characters evolve in a setting full of surprises.
They manipulate objects according to their discoveries and interact with the public making the show lively and dynamic.
From 3 to 5 artists - Duration : 20 to 45 minutes - Video 
---
ESMERLADA - CIRCUS AND DANSE SHOW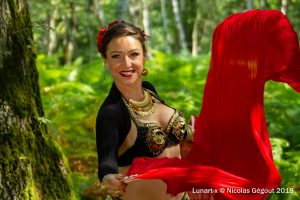 Draped in gold and red, the dancer turns and waves on the rhythm. Her dances is enriched with beautiful props such as hoops or silk fans. Her smile and her energy will amaze young and old.
Solo show
Duration : 20 minutes - Video 
---
THE PIN-HOOP - GROUP HOOP SHOW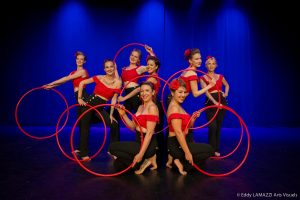 This company was created in 2018 by Lunart-x (choreographer and artistic director) and Loren DL (manager) and is produced by Hoopera. It has a dozen of hoopers and offers entertainment shows and hula hoop initiations suitable for all types of events. Ambience ultra dynamic and all public, the Pin-Hoop put the fire on stage at each of their appearances. Video 1 / video 2 
Group show
HIT THE ROAD JACK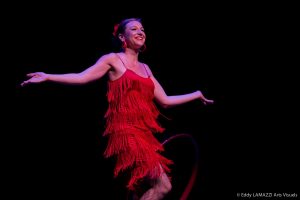 Groovy and sexy hula hoop act where jazz dance interfuse with furious rhythm, swayed hips to die, swirling fringes and boundless energy.
Duration : 4min - Video
---
 RECUERDOS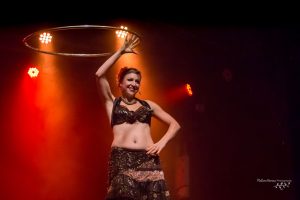 Fusion of hoop dance and world dances world, this act traces the travel memories and encounters of an itinerant dancer.
Duration : 4min15  - Video
---
CHROME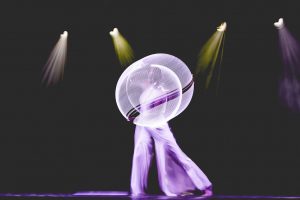 High energy LED hula hoop act.
Electronic music, contemporary dance and LED programming make this act a little gem of precision.
Ideal for corporate events and cabarets to add a wow effect to your evening.
Duration : 4min30 - Video
---
 THE PINK PANTER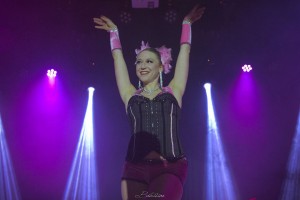 You're gonna be crazy with this electro swing burlesque version of the famous Pink Panther, an act that will make you turn your head and see the night in pink. Grooaaaarr
Duration : 4min30 - Video
---
 BREAKING BAD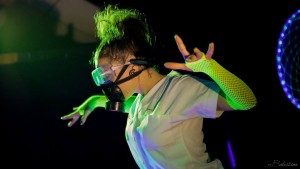 Attend chemical experiments of a crazy chemist. Handling of fluorescent or light hoop, urban dance and theatrical interpretation this act will drive you into the disturbing world of this crazy series.
Duration : 5min40 - Video